Welcome back to the 2021 Tillman Scholars Spotlight! Each week, we highlight a few of the remarkable veterans and military spouses from our 2021 scholar class. These 60 individuals continue to embrace service beyond self in a variety of fields, from diversity and inclusion to medical breakthroughs, to make an impact and create a better tomorrow.
Today, we're focusing on scholars pursuing impacts in engineering. With the values of Pat Tillman instilled in them and through leadership development, scholarships, and the support of a global community, they're furthering their capabilities to become leaders in their individual impact areas.
Augusto Millevolte, University of Washington
"WORKING WITH EXPLOSIVE ORDNANCE DISPOSAL TAUGHT ME THE MEANING OF SELFLESS SERVICE. AS A RESEARCH SCIENTIST, I AIM TO HELP HEAL THROUGH DEVELOPING BETTER NEUROPROSTHETICS."
Gus has dedicated his academic and professional pursuits to improving the lives of his dismembered comrades, seeking to help advance neuroprosthetics. Engineers have developed impressive neuroprosthetic limbs that can be controlled with the mind, but their potential for delicate control and sensation have yet to be unlocked. Gus is a Ph.D. student at the University of Washington, researching how the learning brain interacts with machines to improve the performance and accessibility of future neuroprosthetics. Gus aims to work with the Veteran Affairs Center for Limb Loss and Mobility, where he hopes to give back sensation and function of limb so servicemembers like his buddy can hold a delicate wineglass or ping-pong paddle once again.
Mia Leigh Renna, University of Illinois
"NATURAL DISASTERS CAN AFFECT ANYONE AT ANY TIME. I WANT TO ENGINEER INNOVATIVE SOLUTIONS TO PROTECT ALL PEOPLE, NO MATTER THEIR BACKGROUND, AGAINST ALL FUTURE EXTREME EVENTS FACING SOCIETY."
Despite having the highest GDP in the world, the United States still struggles to maintain its infrastructure. Due to the inability to afford preventative measures in lower income communities, the devastation following a natural disaster is further compounded. This conundrum ignited Mia's new-found professional purpose: to advance sustainable and resilient techniques for designing, constructing, and repairing community infrastructure to best protect against natural disasters. As a doctoral candidate at the University of Illinois, Mia hopes to lead the way for more women, those from families with financial hardships, and disabled military veterans to join her to build and grow sustainable communities that are resilient to the increasing threat of climate change.
Bryan Watson, Georgia Institute of Technology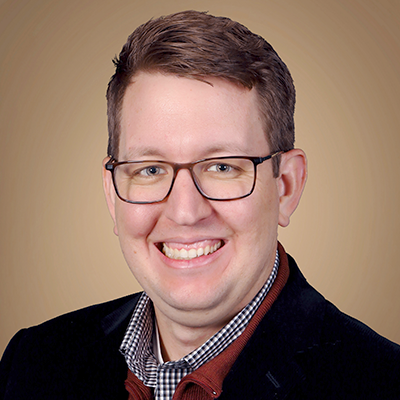 "IN 2003, A POWER OUTAGE IN NEW YORK CITY CAUSED OVER 90 DEATHS. THE CAUSE OF THE OUTAGE WAS TRACED BACK TO A TREE LIMB TOUCHING A POWER LINE IN OHIO. I STUDY HOW ENGINEERING CAN PROTECT PEOPLE FROM CASCADING DISASTERS."
Following his transition from active duty, Bryan began pursuing a  Ph.D. in mechanical engineering at the Georgia Institute of Technology. Bryan's work began at the Computation and Advancement of Sustainable Systems Lab where his master's thesis developed a new method for distributed system demand estimation. Bryan was named a National Science Foundation Graduate Research Fellow, and this allowed him to focus his research on examining the relationship between people and systems that he observed in the Navy. He focuses on methods of improving the resilience of systems-of-systems in the Sustainable Design and Manufacturing lab. His long-term goal is to establish a career as a research professor where he can mentor veterans returning to school and where his methods of systems-of-system design can help make the world a more resilient and sustainable place.
Brendan O'Neill, Massachusetts Institute of Technology and Woods Hole Oceanographic Institution
"TRUE PASSION CAN BE FOUND IN ACTIONS THAT REQUIRE NO RECOGNITION. WHEN OUR CONTRIBUTION TO HUMANITY FUELS OUR COMMITMENT TO EXCELLENCE, WE LEAVE BEHIND THE NEED FOR VALIDATION."
Drawn to the military at a young age, by twelve Brendan was set in his dream to become a naval officer. At eighteen, in the wake of his brother's death, he became singular in his focus to realize this goal. He no longer concerned himself with the possibility of failure so long as he gave everything he had in the attempt. As he progressed in his career, Brendan contemplated new opportunities to serve. Following the example of mentors such as astronauts Chris Cassidy and Jonny Kim, Brendan charted a course to MIT and WHOI for a master's degree in mechanical engineering. As a Ph.D. candidate, Brendan is committed to his research into human-robot teaming to maximize their combined strengths. These efforts will support exploring deep ocean and space environments to enhance our knowledge, increase survivability, and enable a better future.
Talaya White, Columbia University
"IN LIFE, YOU SHOULD ALWAYS GIVE IT EVERYTHING, BECAUSE I HAVE YET TO SEE WHERE NOTHING MAKES A CHANGE."
Talaya was raised not to let her past circumstances. She took initiative as the first in her family to join the United States Navy as a nuclear electrician even against her family's wishes. With no prior knowledge about the Navy, Talaya was motivated by the opportunity to travel and earn college credits. She admires the current incorporation of STEM, but it is limited. She desires to utilize her two degrees by providing youth an outlet to improve their own lives and not succumb to stereotypes. Talaya is working on a policy to provide financial literacy to youth after being incarcerated. The exposure of STEM will be utilized as a motivation for income and psychological improvement. She uses her experiences and education to create a movement involving people and production.
Philip Moffatt, Washington State University
"COMMUNITIES NEED WATER TO THRIVE. I WILL WORK ON WATER SCARCITY AND RESOURCE ISSUES IN MY COMMUNITY AND ENDEAVOR TO IMPROVE GLOBAL WATER SECURITY."
Setting aside a passion for studying water cultivated while growing up in Colorado, Phil followed a family tradition of service and entered West Point at 17. He met and married another military officer after graduating, and they deployed with the 101st to Afghanistan beginning a high-paced six years of service. As an infantry platoon leader on his first deployment, Phil worked with U.S.AID, tribal leaders, and Afghan police to bring drinking water access and security to multiple communities near his firebase in Giro; a remote roadless district. After several years, Phil determined that he needed to pursue a new career and return to his early passion for water resources. His wife and four kids made this big move and now Phil is in his second year of graduate school pursuing a Ph.D. in civil engineering from Washington State University. Phil intends to use his degree to improve stewardship locally and globally of our most precious resource.