In his life, Pat Tillman made his mark as a husband, teammate, soldier and brother. He believed we should always strive to be part of something bigger than ourselves.
The Pat Tillman Leadership Summit celebrates Pat's values and brings together the community of Tillman Scholars to network, collaborate and develop solutions to the problems facing our country and our world. Tillman Scholars participate as moderators and presenters through panels, roundtables, and Unconference sessions on their own impact areas and as well as current events. Scholars also enjoy opportunities to hear from keynote speakers and  notable leaders from a range of fields, including Michael Sandel, Jen Welter, David Epstein, Jon Krakauer and many more. 
The Pat Tillman Leadership Summit is made possible thanks to the continued generosity of the NFL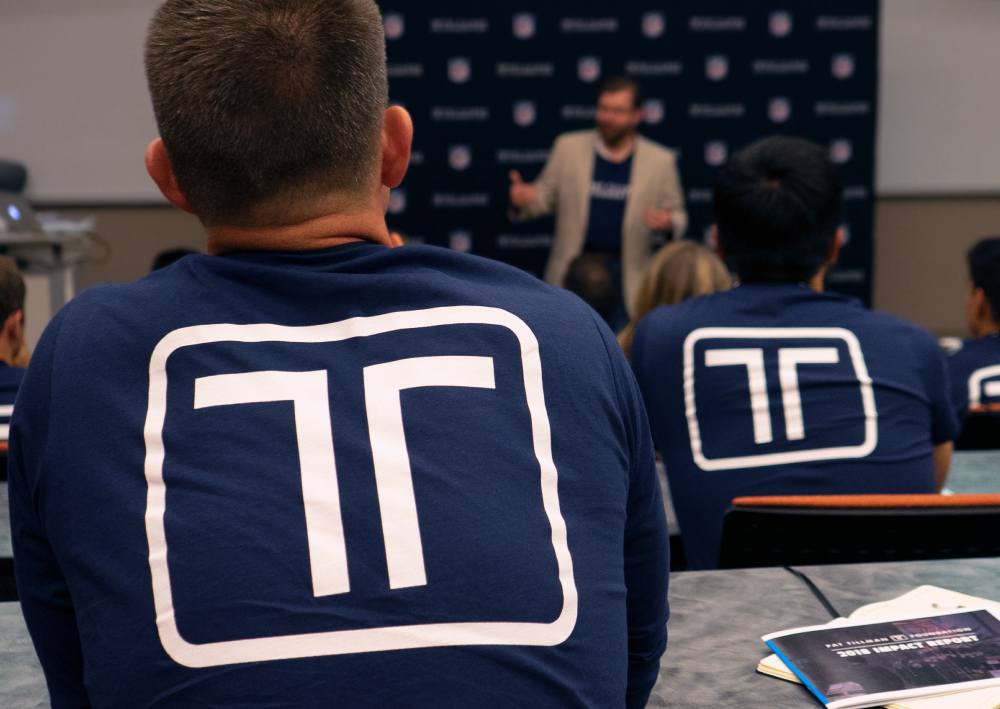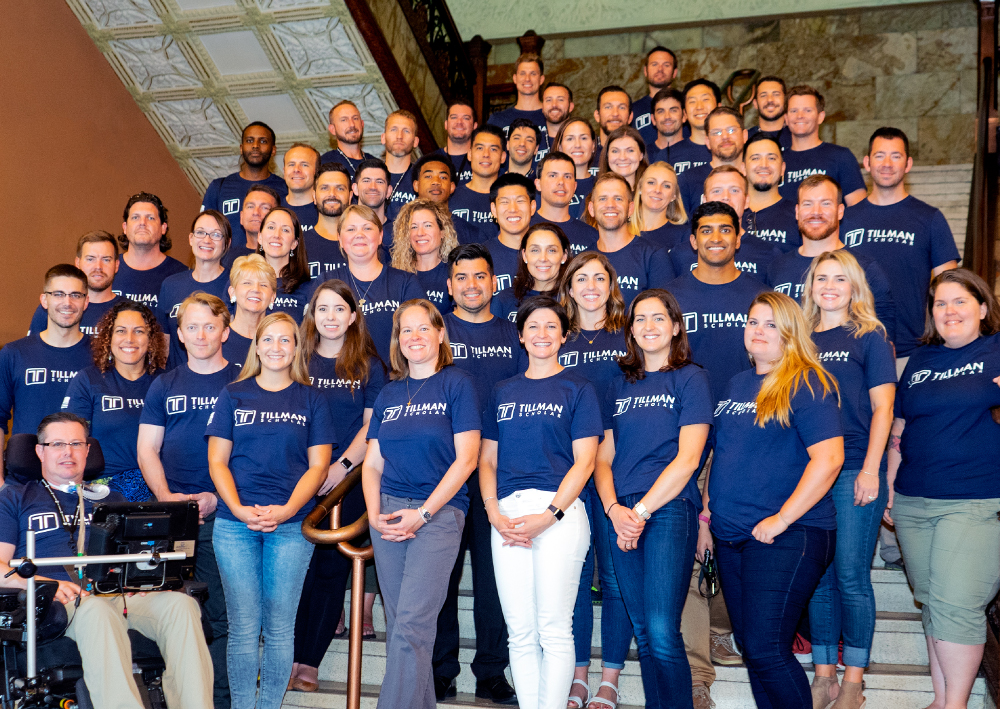 HIGHLIGHTS FROM THE 2019 Summit
Humble Leadership in a Community of High Achievers
R.J. Jenkins of the Columbia University Center for Veteran Transition & Integration leads a discussion with Tillman Scholars Chris Diaz, Lachiana Hamilton and Christine Mott on strategies for developing as a leader in high-performance environments. 
Critical Connections: Expanding Community-Based Health Initiatives
Jonathan Due, PTF's director of Programs & Scholarships moderates a panel of Tillman Scholars Sangki Oak, Joy Ohnstad and Blake Schroedter as they examine the challenges of meeting the health needs of particular populations through a community health-based approach.
On the Horizon: Space Policy, Exploration & Business
What's new in the world of space? Tillman Scholars Drew Garza, Josh Pericles and George Sondecker share their perspectives on working in the fields of space policy, business, technology and initiatives.
Our Partners
Without loyal support, our mission would go unfulfilled. Meet our partners and sponsors who are empowering the Tillman Scholars.