In his life, Pat Tillman made his mark as a husband, teammate, soldier and brother. He believed we should always strive to be part of something bigger than ourselves.
The Pat Tillman Leadership Summit celebrates Pat's values and brings together the community of Tillman Scholars to network, collaborate and develop solutions to the problems facing our country and our world. Tillman Scholars participate as moderators and presenters through panels, roundtables, and Unconference sessions on their own impact areas and as well as current events.
The Pat Tillman Leadership Summit is made possible thanks to the continued generosity of the NFL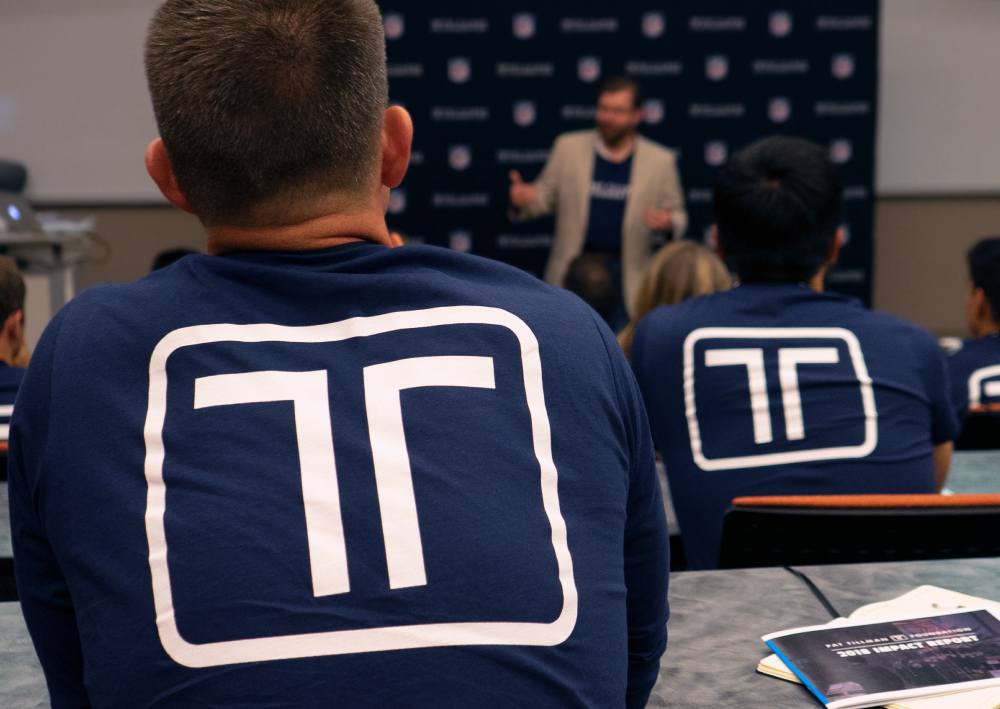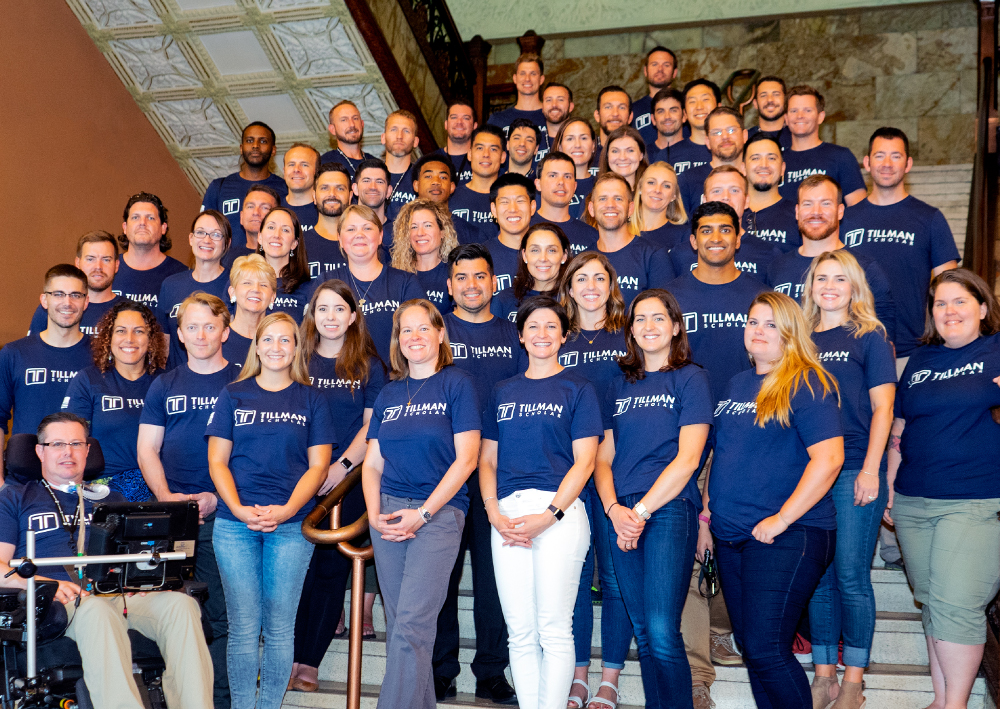 HIGHLIGHTS FROM THE 2022 Summit
Not Another Crypto Panel
For the past few years, too much time has been spent asking "what is crypto?" In this session, we're taking on the often overlooked, and possibly more important, question: "What can
crypto do?" Tillman Scholar Alex Pruden will interview two leading industry experts, including Tillman Scholar Jo Unruh, to help illuminate what all the fuss is about and show how blockchain technology represents new opportunities in finance, social impact, and the digital right to privacy.
Future-proofing education in the pandemic age
As the pandemic continues to linger, educators, parents, and researchers find themselves considering the implications and long-term effects of Covid-19 on the
educational systems in our country. This roundtable led by Tillman Scholar Daris McInnis discusses learning gaps in the present, with perspectives from teachers, students, and parents, as well as considering what the future looks like for universities, families, and even standardized testing. Featuring Tillman Scholars Erika Neuman, Ambyr Rios, Emily Balog, and Sadia Heil and special guests, Betty Campbell and Jason Harris.
Featured Speaker: Tillman Scholar Safi Rauf
Tillman Scholar Safi Rauf address fellow Tillman Scholars on the need to continuing the effort to support our Afghan allies and the lengths he and others have gone through since his release by the Taliban.
Special Feature: PRTRAIT
In this immersive session, Prtrait founder RX Fogarty helps audiences see themselves and others more meaningfully. Fogarty has photographed more than 50,000 people, with his work published in more than 30 countries. He spoke through the power the camera has to create a deeper connection and will brought audience members together to visit the Prtrait Studio and Prtrait Party on our boat excursion to take their very own Prtrait and get behind the camera to photograph their fellow Tillman Scholars.
Our Partners
Without loyal support, our mission would go unfulfilled. Meet our partners and sponsors who are empowering the Tillman Scholars.