In his life, Pat Tillman made his mark as a husband, teammate, soldier and brother. He believed we should always strive to be part of something bigger than ourselves.
Started in 2010, the Pat Tillman Leadership Summit powered by the NFL convenes the Tillman Scholar network to address the toughest challenges impacting our country and our communities.
This three-day event, held in July at Roosevelt University and VenueSIX10 in Chicago, celebrates the values of the foundation and fosters collaboration between scholars across their areas of impact. It serves as an orientation for the newest class of Tillman Scholars and a networking and community-building opportunity for scholars returning from previous years. Each day features inspiring keynote speakers, engaging panels and dynamic peer workshops.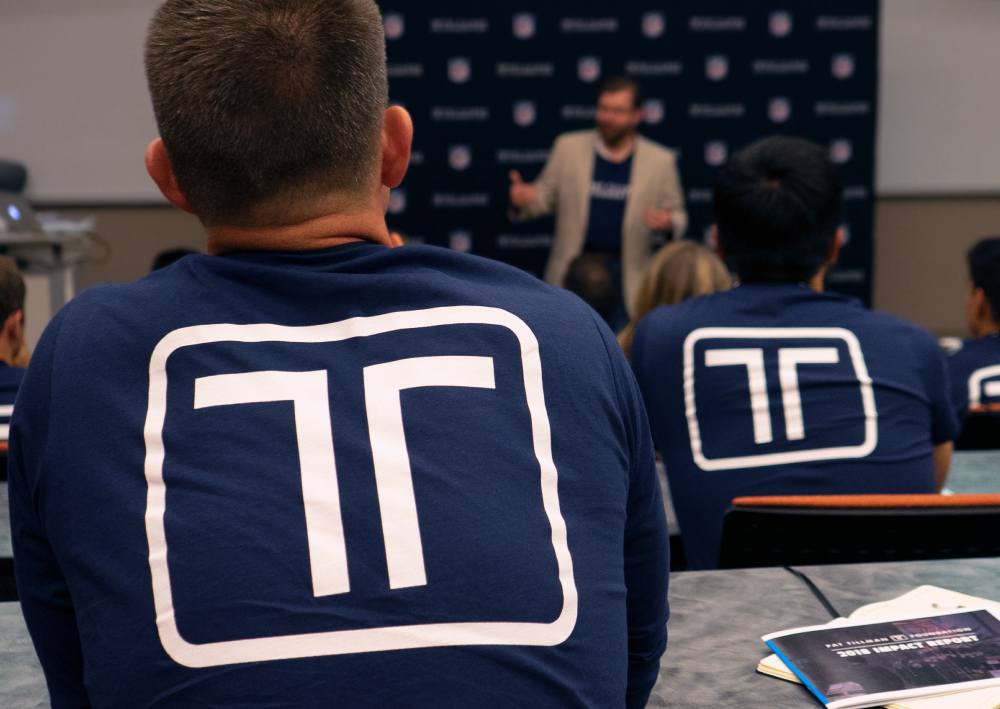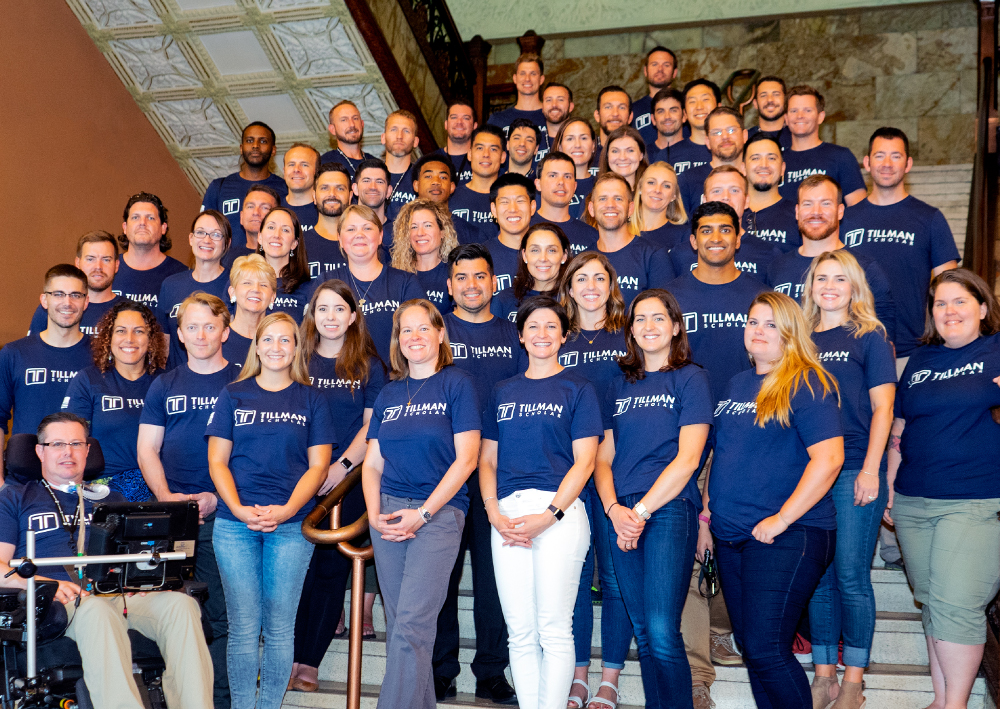 HIGHLIGHTS FROM THE 2019 Summit
Humble Leadership in a Community of High Achievers
R.J. Jenkins of the Columbia University Center for Veteran Transition & Integration leads a discussion with Tillman Scholars Chris Diaz, Lachiana Hamilton and Christine Mott on strategies for developing as a leader in high-performance environments. 
Critical Connections: Expanding Community-Based Health Initiatives
Jonathan Due, PTF's director of Programs & Scholarships moderates a panel of Tillman Scholars Sangki Oak, Joy Ohnstad and Blake Schroedter as they examine the challenges of meeting the health needs of particular populations through a community health-based approach.
On the Horizon: Space Policy, Exploration & Business
What's new in the world of space? Tillman Scholars Drew Garza, Josh Pericles and George Sondecker share their perspectives on working in the fields of space policy, business, technology and initiatives.
Our Partners
Without loyal support, our mission would go unfulfilled. Meet our partners and sponsors who are empowering the Tillman Scholars.