To err on the side of passion is human and right and the only way I'll live.
Pat's Story
Patrick Tillman was born to parents Mary and Patrick on November 6, 1976, in San Jose, California. The eldest of three boys, Pat was a caring and protective brother and a natural leader with a tendency to push limits – in life, the classroom and on the field.
At Leland High School in San Jose, California (1990-1994), that challenger mentality would become his signature. His diligence and relentless curiosity amazed almost everyone he came into contact with. In high school he was a star who led his high school team to a Central Coast Division I Football Championship – after he was told he was too small to ever play football.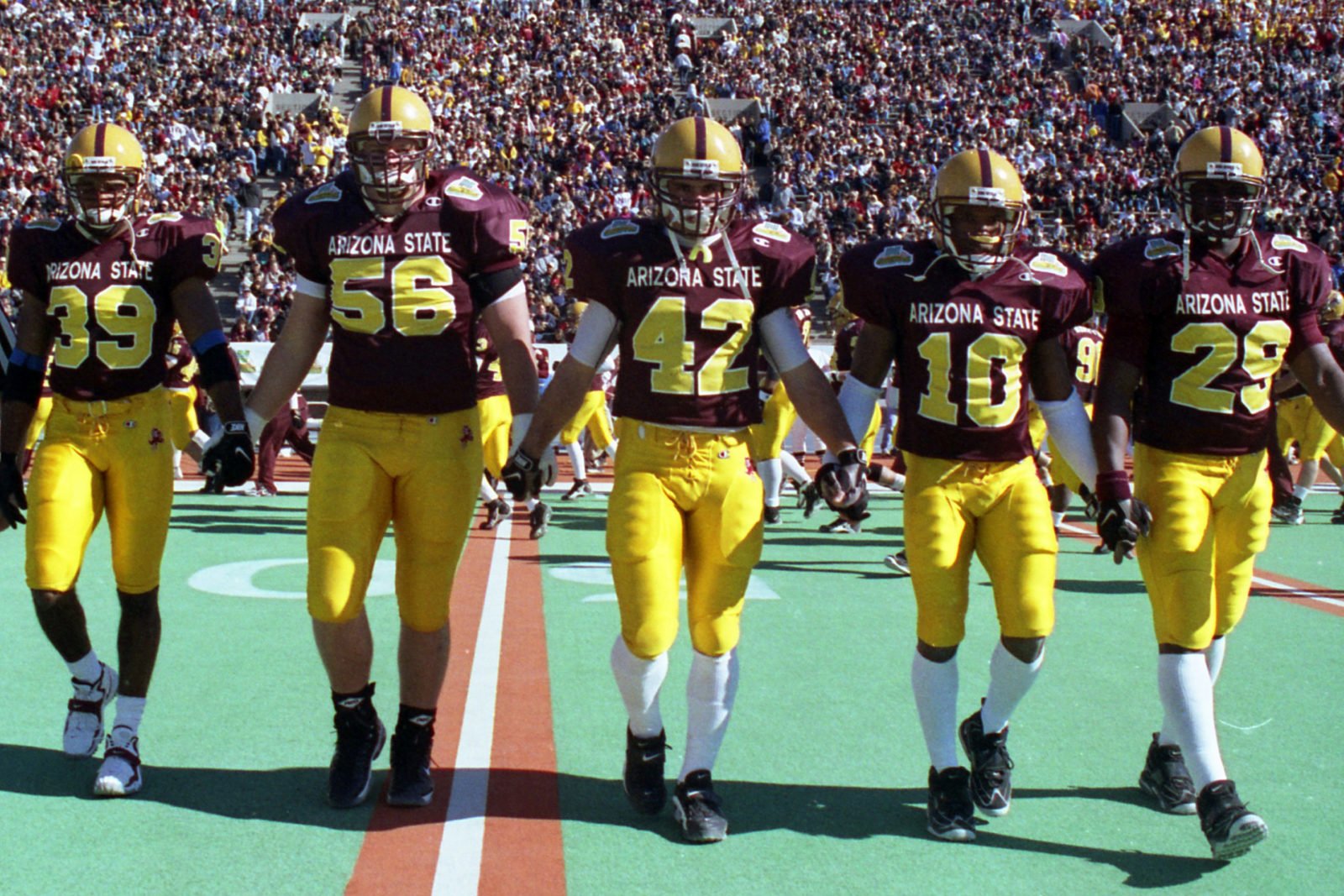 Arizona State University recognized Pat's potential both in classroom and on field with a scholarship to play for the Sun Devils. What Pat lacked in physical size he more than made up for in intensity as linebacker. He led ASU to the 1997 Rose Bowl after an undefeated season, earned three consecutive selections to the Pac-10 All-Academic Football Team, a 1st team Academic All-American honor, as well as the NCAA's Post-Graduate Scholarship for academic and athletic excellence. Between games, Pat earned a B.S. in Marketing, graduating Summa Cum Laude from ASU's prestigious W.P. Carey School of Business in three and a half years.
Pat gained admiration and high regards from his professors, coaches and fans alike.
The Arizona Cardinals agreed, and selected Pat in the 7th round of the 1998 NFL Draft. Many people doubted his ability to deliver as a starter on the Cardinal's opening-day roster. He answered that skepticism by becoming the team's starting safety and broke the franchise record for tackles in 2000 with 224.
Pat's NFL success did not go to his head or break his principles. He still drove to games in the same beat up truck he had in college. He had no cell phone. He chose to read voraciously and develop, debate and discuss his ideas with eager listeners, family and friends. He made your passion his passion. In the off-season, he challenged himself physically with marathons and half-Ironman triathlons while pursuing a Master's degree in History from his alma mater. He volunteered with Boys and Girls Clubs, the March of Dimes, and read and talked to students in schools across the Phoenix Valley.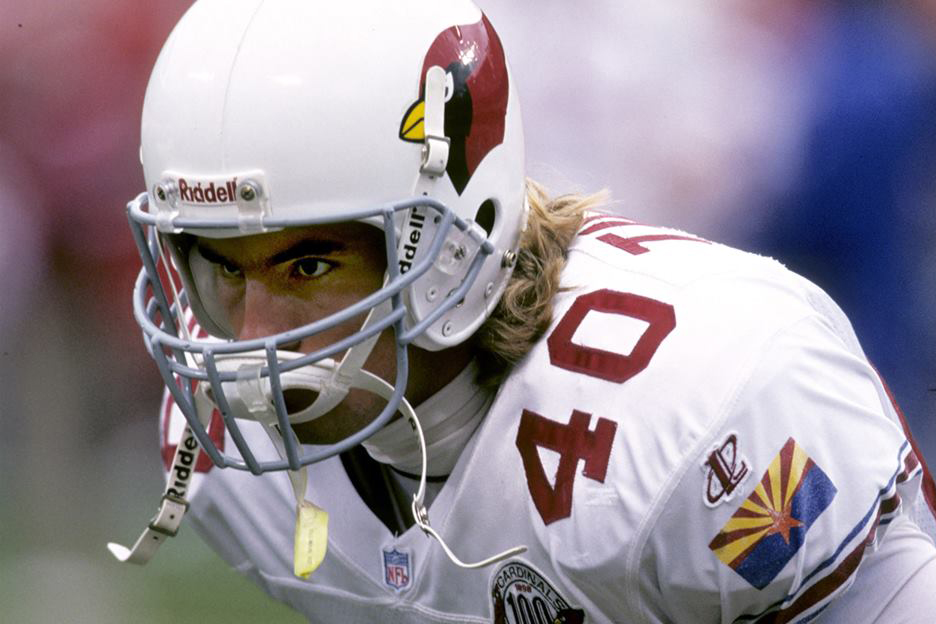 The day after the attacks of September 11, 2001, Pat told a reporter, "At times like this you stop and think about just how good we have it, what kind of system we live in, and the freedoms we are allowed. A lot of my family has gone and fought in wars and I really haven't done a damn thing."
In the spring of 2002, Pat married his high school love, Marie, and upon his return from their honeymoon, announced to the Cardinals he had decided to place his NFL career on hold to enlist in the U.S. Army with his brother, Kevin. The decision shocked many and garnered national media attention despite his refusal to speak publicly about the choice.
Pat and Kevin joined the U.S. Army that July, committing to a three-year term. They were assigned to the second battalion of the 75th Ranger Regiment in Fort Lewis, Washington. They served tours in Iraq during Operation Iraqi Freedom in 2003, and in Afghanistan during Operation Enduring Freedom in 2004. On the evening of April 22, 2004, Pat's unit was ambushed as it traveled through the rugged, canyon terrain of eastern Afghanistan. His heroic efforts to provide cover for fellow soldiers as they escaped from the canyon led to his untimely and tragic death via fratricide.
While the story of Pat's death may have been the most publicized in the War on Terror, it is Pat's life, principles and service that are his true legacy. Pat's family and friends started the Pat Tillman Foundation to carry forward that legacy by giving military service members, veterans and spouses who embody those principles the educational tools and support to reach their fullest potential as leaders, no matter how they choose to serve.