Honor Pat's Legacy on April 18, 2020
Pat's Run is the signature fundraising event to support the Pat Tillman Foundation's
Tillman Scholar program.
Run. Walk. Honor.
Held annually to honor Pat's legacy, the 4.2 mile run/walk winds through the streets of Tempe, AZ and finishes on the 42-yard line at ASU's Sun Devil Stadium. All 4.2 Mile finishers at the Tempe race will receive the limited-edition race shirt and the final piece of the four-part Pat's Run Collector Series Medal.
This year's race theme recalls Pat's service with the Army's 75th Ranger Regiment and honors the men and women who serve and have served in our nation's Armed Forces.
Register Now Volunteer for Pat's Run
If you have questions about Pat's Run, contact us.
What you need to know for Race Day
Register early! We are expecting another sellout.
Date and Time
April 18, 2020 at 7:05 a.m. MST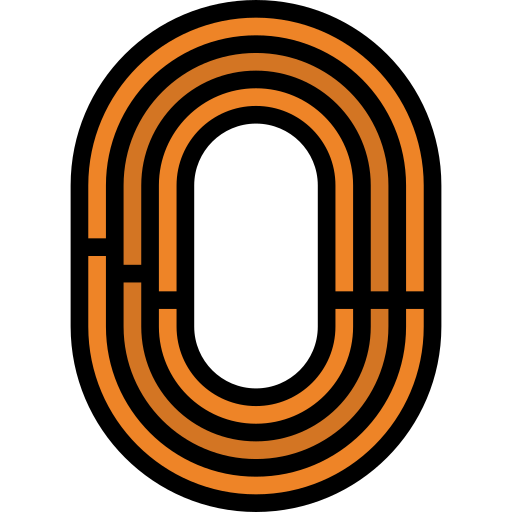 The Course
Pat's Run is a 4.2 Mile Run/Walk that winds through the streets of Tempe ending inside Sun Devil Stadium.
Registration Fees
| | |
| --- | --- |
| Jan. 7 | $42 |
| Jan. 8-17 | $45 |
| Jan. 18-31 | $47 |
| Feb. 1-14 | $50 |
| Feb. 15-29 | $52 |
| Mar. 1-13 | $55 |
| Mar. 14-31 | $60 |
Kids Run
A 0.42 mile race for children up to 12 years of age begins at 10 a.m.
| | |
| --- | --- |
| Jan. 7 – Mar. 31 | $10 |
| April 1 – 18 | $12 |

Packet Pickup
Pick up your race materials in the parking lot north of Sun Devil Stadium (accessible via Rio Salado) at the following times:
| | |
| --- | --- |
| Wednesday, April 15 | 9 a.m. – 6 p.m. |
| Thursday, April 16 | 9 a.m. – 7 p.m. |
| Friday, April 17 | 9 a.m. – 6 p.m. |
Group Registration
Registering a group or team of family, friends or coworkers is easy. Follow our simple
online instructions
.
Bib Mailers
For only $10, the Pat's Run team will mail your Race Shirt, Race Bib and other merchandise to you during the first week of April. You must register by March 31, 2020 to take advantage of this option.
Training Tips
Want to prepare for Pat's Run? Read our
training tips
and check out our programs for novice and intermediate runners.
Merchandise
Get your limited edition cotton Tillman shirt in the race registration portal. Supplies are limited!
Find an Honor Run Near You
On April 18, 2020, more than 4,000 runners will celebrate Pat's legacy by running in their local communities. Tillman Honor Runs are hosted in partnership with the ASU Alumni Association. Your support will help us empower the Tillman Scholars as leaders for our country and communities.
Tillman Honor Run Locations:
Atlanta, GA
Austin, TX
Boise, ID
Boston, MA
Charleston, SC (4/25)
Charlotte, NC
Chicago, IL
Colorado Springs, CO
Columbus, OH
Dallas/Ft. Worth, TX
Denver, CO
Detroit, MI (5/2)
Flagstaff, AZ
Honolulu, HI
Houston, TX
Indianapolis, IN
Las Vegas, NV
Los Angeles, CA
Madison, WI
Miami, FL
Minneapolis, MN
Nashville, TN
New York, NY
Orange County, CA
Philadelphia, PA
Pinetop/Lakeside, AZ (4/4)
Pittsburgh, PA
Portland, OR
Salt Lake City, UT
San Antonio, TX
San Diego, CA
San Francisco, CA
San Jose, CA (4/4)
Seattle/Tacoma, WA
St. Louis, MO
Tucson, AZ
Washington, D.C.
Find your Honor Run
Remote Run:
If your city isn't listed as one of the Tillman Honor Run locations, you can still show your support by registering as a remote runner and completing a 4.2 mile run wherever you are!
Run for
Team Tillman
Fundraise as part of Team Tillman at Pat's Run to earn exclusive prizes and benefits.
Fundraising Threshold: $500
TEAM TILLMAN
Setting up a fundraising page is easy and we welcome the generosity of fundraisers of all levels who are passionate about honoring Pat Tillman's legacy. When you commit to raise $500 as part of Team Tillman, you'll earn exclusive benefits and prizes including:
Custom Team Tillman race shirt to wear at Pat's Run* 

Reimbursement of your 2020 Pat's Run registration fee

An exclusive invite for you and a guest to the Pat's Run VIP Party held the evening before race day (April 17, 2020) 

Access to the Pat's Run VIP Hospitality Tent on race day

Limited-Edition 2020 Pints for Pat #42 Guinness Pint Glass

First 28 people to reach the $500 fundraising goal get the chance to lead a race corral with a Tillman Scholar
*Fundraising goal must be met by March 31, to receive your Team Tillman race shirt by race day.
This Module is just a spacer.
Do I have to register online?
Yes, all registrations for the 16th Annual Pat's Run must be completed online. There is no mail-in registration form available for this race. 
How do I register multiple people in one transaction?
Follow the steps for registration in the registration portal for a single runner. At the end of this registration, you will see an orange button giving you the option to "Add new entry."  Click this button to enter the next runner on your transaction. This option is also available in the Kids Run registration process. The waiver form for each participant is the responsibility of that participant and/or the parent or guardian of minor-aged participants.
Can I get a refund for my registration fee?
Entry fees are non-refundable and entries are non-transferable. No exceptions. This means that once your entry has been received, you will not receive a refund, even if you cannot participate, and you may not give or sell your entry to another individual. If you are unable to attend on race day – we can change your entry to T-shirt only and mail your race shirt to you after the event.
Where can I pick up my race materials?
Packet Pick-up is available April 15-17 in the parking lot north of Sun Devil Stadium (accessible via Rio Salado Drive). Packets include your race shirt, race number, timing tag and official race program. *Teams with 10 members or more have the option to request an early consolidated packet pickup for the entire team on Friday, April 17, 2020.
Packet Pickup Schedule
4/15:  9 a.m. – 6 p.m.
4/16: 9 a.m. – 7 p.m.
4/17: 9 a.m. – 6 p.m.
Can I exchange my race shirt for a different size?
At packet pickup, each participant will be given the race shirt size selected at registration, no exceptions. Should you need to exchange your race shirt, you can do so on race day. Visit the Pat's Run packet pickup area at Packard Drive and Rio Salado (prior to race start) or the race shirt booth located in the Finish Line Expo (following the race).
Can someone else pick up my race packet for me?
Yes, provided that they have your name and race number (this number is assigned the week before the race and is available online or can be looked up at packet pickup tent). They will need to initial a participant roster noting that they picked up your packet.
Is my race fee tax deductible?
Per IRS regulations, individual registration fees for the event are not tax-deductible (due to goods and services received). Please note, any donations or pledges over and above the registration fee are tax-deductible. All Team Tillman Pat's Run donations are tax deductible.
What does Pat's Run support?
Pat's Run is the signature annual fundraiser for the Pat Tillman Foundation. Proceeds from Pat's Run directly support the Tillman Scholar program. Tillman Scholars are military service members, veterans and spouses who carry forward Pat's legacy through their work to impact their communities. PTF provides academic scholarships and professional development opportunities for the Tillman Scholar community.
Are registration discounts available?
There are no registration discounts available. Pat's Run entry fees cover basic expenses associated per person participating in the event. Event proceeds after expenses directly support the Pat Tillman Foundation and the Tillman Scholar program. Registration fees for Pat's Run run on a tiered pricing structure. The closer to the race date you register, the more expensive your registration will be.
Is Pat's Run timed?
State-of-the-art ChronoTrack systems will be used to record participants' times at the start and at the finish. The ChronoTrack system uses a UHF RFID disposable tag, called a Bib Tag, which allows you to walk away from the finish without the need to have your tag collected. The ChronoTrack timing Bib-Tag will be attached to your race number. The Bib Tag will be labeled with a number that matches your race number. When you pick up your race number, please make sure these numbers match, and also verify that YOUR name is printed on the number you are issued. Proceed to the Solutions Table if any of the information is incorrect. Your timing tag should remain attached to the bib and pinned to the front of the runner's outfit. Please follow the instructions provided in your registration packet.
PLEASE NOTE:
All participants must wear the ChronoTrack timing Bib-tag on your Race shirt or shorts for your time to be recorded. Race Results will be posted at www.patsrun.com in realtime
.
What items are prohibited?
For the safety of all participants, the following are prohibited: bags, bicycles, in-line skates, skateboards and all motor-driven vehicles. Participants listening to music must use headphones while on the race course.
Wheelchairs are welcome.
Are dogs allowed at Pat's Run?
For the safety of all participants, dogs and pets are not allowed at Pat's Run. Please leave your pets safely at home. Thank you for your cooperation!
Are drones allowed?
For the safety of all participants, drones are not allowed at Pat's Run. Flying a drone in or near the Pat's Run race expo area, or on the race course may result in prosecution.
What time should I arrive on race day?
We encourage you to arrive between 6 – 6:30 a.m. before street closures take place at 6:40 a.m.
Where should I park?
Limited free parking is available in ASU's Lot 59 North, at the Packard Drive South Parking Garage (east of Sun Devil Stadium), at the Stadium Garage off Veteran's Way (across from the Desert Financial Arena), and on the northeast corner of Scottsdale Road and Rio Salado Parkway. Due to race day congestion it is strongly encouraged that participants carpool, walk, bike or use light rail to get to the start area. Please review the Pat's Run Event & Parking Guide which will be released closer to race day to identify options and plan ahead.
What time does the race start?
The 4.2 walk/run will start at 7:05 a.m.
Where is the start line?
The 4.2 walk/run start line is on Packard Drive just south of Rio Salado. Participants will be assigned starting corrals based on the estimated finish time they provided during registration.
What is a wave start?
In order to alleviate congestion at the race start, along the course and at the finish, there will be a rolling wave start to begin this year's race. Participants will be staged in corrals based on the anticipated finish times provided during registration and will be released at predetermined intervals in order to enhance the overall participant experience. It is important that you adhere to your assigned corral for the safety of all participants.
Where can I sign up on race day?
Pat's Run is anticipated to sell out before race day, and there will be no registration opportunities once the race reaches capacity. Registration for the 0.42 mile Kids Run will be open on race day.
Can children participate in the 4.2 mile run/walk?
Yes, however children participating in the 4.2 mile race 
must be registered
for this event. The entry fee is the same for adults and children. Kids registered for the 4.2 mile event will receive the official technical race shirt, race number and timing tag. Children may participate in both the 4.2 mile and 0.42 mile Kids Run, but
must register separately for each event
.
My child is registered for the Kids Run, can I run alongside them?
Yes. A parent may accompany children in the 0.42 mile Kids Run and are welcome to carry the littlest ones to finish line. Course marshals will line the Kids Run route to ensure the safety of all participants.
Can children of varying ages run the Kids Run together?
For the safety of all Kids Run participants, children are staged in start-line corrals by age (age groups will be assigned different colored race bibs), with the 12 year olds going first and the 0-4 year olds going last. Older children may start in later corrals, but younger children
may not
move up in corrals to be with older siblings. A group/family of children must start in the
youngest
child's assigned corral.
Can I leave my children in the Kids Corner while I run the 4.2 mile race?
Children may NOT be left unattended in the Kids Corner at any time. Please plan to have a family member or friend stay with your child(ren) at all times.
Are strollers allowed on the race course?
Strollers are welcome at Pat's Run. For the safety of all participants, and to ease congestion on the race course, participants who plan to walk with a stroller must start in Corral 28, regardless of what number is listed on your race bib. If you plan to run the course with a stroller, there is a designated running stroller corral directly behind Corral 12.
Will there be lockers or storage areas?
No lockers or a bag check are provided at Pat's Run. We suggest bringing minimal items to the race.
2019 Honor Run Gallery
Check out the photos from Honor Runs across the country and around the world.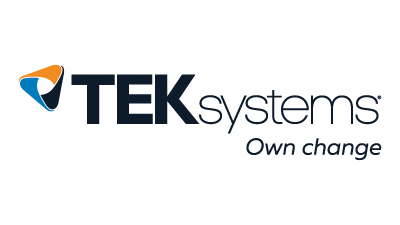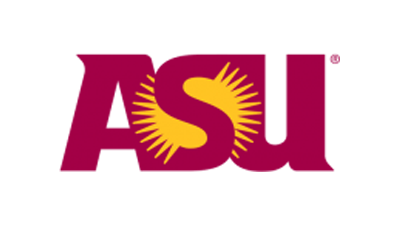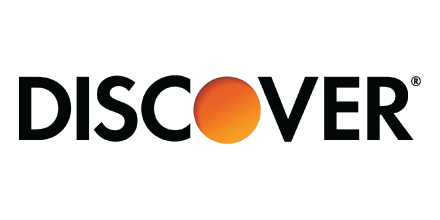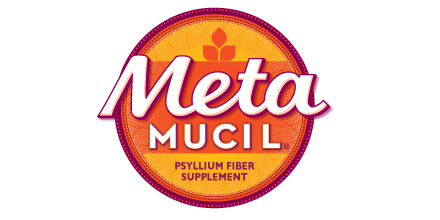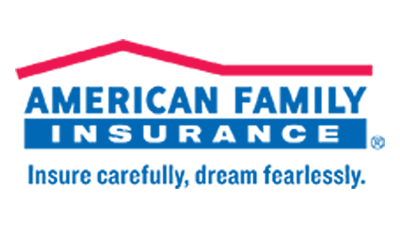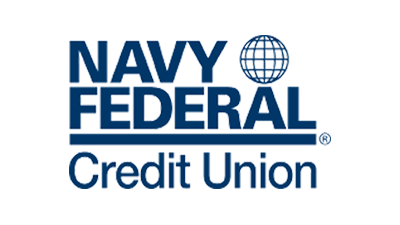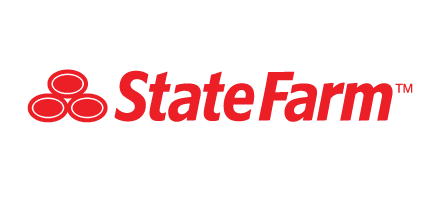 Volunteer to Make the Day a Success
You can label runners' bibs, pack team boxes, assist at packet pick up, guide runners on the course on race day… the list of jobs goes on and on!
The more, the merrier
We need A LOT of volunteers on our Race Crew to make Pat's Run a success. But, you'll enjoy the day! You'll meet people who care about the same things you do. And, you'll make an important contribution to a cause that really matters.
What happens after I sign up online?
You will receive a confirmation email within three days of signing up welcoming you to the Pat's Run Race Crew and confirming your assignment(s) as a volunteer. Two weeks prior to the race, you will receive an email with specific details regarding your responsibilities and shifts, as well as parking information and other helpful instructions.
Can I bring a friend?
Yes! We can always use extra help! Please be sure to have them register online to secure a volunteer position and Race Crew T-shirt.
Can children volunteer?
The official age for an unaccompanied child to volunteer is 16. The Pat's Run committee wants to ensure the safety of all volunteers. Please direct any questions regarding children to the volunteer coordinator at
[email protected]
How should I dress
We recommend all volunteers wear comfortable clothes and shoes. Please dress in layers to compensate for cool to hot temperatures throughout the day. All volunteer jobs will take place outside – this includes Registration/Packet Pickup. Note: some jobs have a physical requirement; please review the job descriptions before you register.
What should I bring with me?
As little as possible. There is no storage available, so you will have to carry any items you bring with you. Most areas will have a place to set down your belongings, but it will not be secure. We strongly recommend wearing a backpack or leaving your personal items in your car.
Where is the PTF Tempe office located?
The PTF Tempe office is located on ASU's campus at Old Main (400 E. Tyler Mall, Tempe, AZ 85281).
Do volunteers get a discount on race entry fees or a complimentary entry?
Pat's Run is the signature annual fundraiser for the Pat Tillman Foundation, and entry discounts for the run are not offered. Event proceeds after expenses directly support the Tillman Scholar program.
What if I can not attend?
Please email
[email protected]
as soon as possible to let our volunteer coordinator know, so we can ensure your responsibilities will be re-assigned to another volunteer.
What if I cannot work the whole shift?
Once you sign up, we count on you for the full shift and cannot replace you if you leave early. At times, it may appear your area is over-staffed, but please be aware that all shifts are coordinated based on anticipated crowds. We count on each volunteer for help at the busy end of the shift. Please do not leave your post.